>>> Jan Machulski Awards
SCREENING III | 2 November 2022 | 17.15
DYGOT
reżyseria / directed by Joanna Różniak
14 min | Szkoła Filmowa im. Krzysztofa Kieślowskiego Uniwersytetu Śląskiego w Katowicach | Polska / Poland 2022
NOMINACJA: Najlepszy Aktor
NOMINATION: Best Actor – Mateusz Czwartosz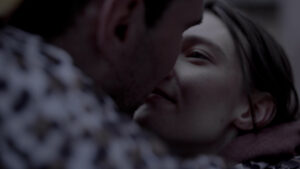 Justyna to młoda studentka tańca. Jej życie jest pełne miłości, ruchu i imprez. Pewnej spokojnej jesiennej nocy dochodzi do brutalnego wydarzenia, które przerywa jej beztroskę.

Justyna is a young dance student. Her life is full of love, movement and parties. One calm autumn night, a horrible thing happens that ruins her idyll.
STAGNANT
reżyseria / directed by Konrad Kultys
18 min | Szkoła Filmowa w Łodzi | Polska / Poland 2021
NOMINACJA: Najlepszy Aktor
NOMINATION: Best Actor – Mateusz Czwartosz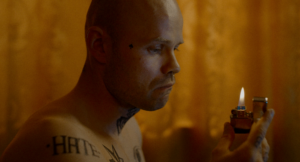 Twardy skinhead Adam ignoruje swoją niepełnosprawność, starając się dominować nad bliskimi. Decyzja opiekującego się bohaterem brata dotycząca zmiany pracy zmusza Adama do ponownego przeanalizowania swojej sytuacji i zmierzenia się z własnymi ograniczeniami.
Tough skinhead Adam ignores his disability in an effortto dominate his loved ones. The decision of his caring brother to change jobs pushes Adam to reconsider his situation and face his own limitations.
STANCJA
reżyseria / directed by Adrian Apanel
30 min | Studio Munka SFP | Polska / Poland 2021
NOMINACJA: Najlepszy Aktor
NOMINATION: Best Actor – Jakub Zając
NOMINACJA: Najlepszy Montaż
NOMINATION: Best Editing – Iza Pająk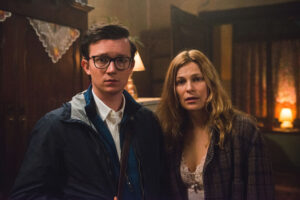 Młody chłopak trafia na stancję. Oprowadza go po niej nieco "odklejona" od rzeczywistości właścicielka. Dom jest zapuszczony i z każdym poznanym lokatorem wydaje się coraz dziwniejszy. Chłopak chce się wydostać, ale okazuje się to bardzo trudne.
A young boy arrives at lodgings. He is shown aroundby the somewhat "detached" landlady. The house is run-down and seems to get weirder and weirder with each tenant the boy meets. He wants to get out, but thisturns out to be very difficult.
>>> Organizers