>>> Jan Machulski Awards
SCREENING X | 3 November 2022 | 21.00
SYNTHOL
reżyseria / directed by Piotr Trojan
25 min | Studio Munka SFP | Polska / Poland 2021
NOMINACJA: Najlepsza Reżyseria
NOMINATION: Best Director – Piotr Trojan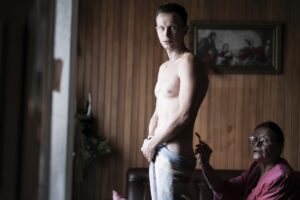 Trzydziestotrzyletni Eryk nagrywa wideobloga ze swoich przygotowań do startu w debiutach kulturystycznych. Pomaga mu w tym nadopiekuńcza matka. Przed zawodami chłopak poznaje Monę. Ich randka będzie zderzeniem Eryka z rzeczywistością.
With the help of his overprotective mother, 33-year-old Eryk records a video blog documenting his preparations for his first bodybuilding show. Right before the competition, he meets Mona. Their date will be a reality check for the young sportsman.
UWIĘZIONA
reżyseria / directed by Piotr Bieliński
20 min | Szkoła Filmowa im. Krzysztofa Kieślowskiego Uniwersytetu Śląskiego w Katowicach | Polska / Poland 2021
NOMINACJA: Najlepsza Reżyseria
NOMINATION: Best Director – Piotr Bieliński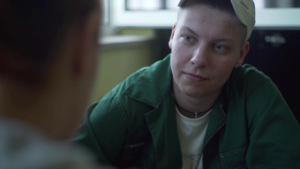 Batory to chłopak w ciele dziewczyny. Poznajemy go, kiedy odbywa karę pozbawienia wolności w Areszcie Śledczym Warszawa-Grochów za nagminną jazdę kolejką miejską bez biletu i uderzenie chłopaka swojej byłej dziewczyny. Batory oprowadza nas po swoim świecie, złożonym z krat i zamkniętych pomieszczeń.
Batory is a boy in a girl's body. We meet him when he is serving a prison sentence in the Warsaw-Grochów Detention Center for repeatedly riding the public train without a ticket and hitting his ex-girlfriend's boyfriend. Batory shows us around his world, made up of bars and locked rooms.
>>> Organizers