>>> Jan Machulski Awards
SCREENING VII | 3 November 2022 | 15.40
KIEDY OBRÓCI SIĘ DOM
reżyseria / directed by Maria Ornaf
28 min | Fundacja Filmowa Lumisenta | Polska / Poland 2022
NOMINACJA: Najlepsza Reżyseria
NOMINATION: Best Director – Maria Ornaf
NOMINACJA: Najlepszy Montaż
NOMINATION: Best Editing – Alan Zejer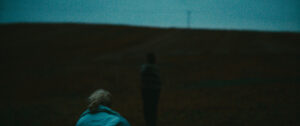 Trzynastoletnia Ewa żyje w szpagacie emocjonalnym pomiędzy dwiema rodzinami – biologiczną i adopcyjną. Żeby zamknąć w sobie pierwszy dom, musi wymazać przeszłość i zatrzeć traumatyczne wspomnienia. Oczyszczenie pamięci daje przestrzeń na nowy początek.
Thirteen-year-old Eve is emotionally torn between two families: her biological and adoptive one. To bring closure to her first home, she must erase the past and erase traumatic memories. Clearing the memory gives space for a new beginning.
SOLAR VOYAGE
reżyseria / directed by Adam Żądło
18 min | Studio Munka SFP | Polska / Poland 2021
NOMINACJA: Najlepszy Montaż
NOMINATION: Best Editing – Adam Żądło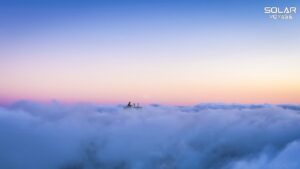 Poznaj historię zniknięcia i powrotu polskiego Ikara, Mirka Lecha. To opowieść o wielkim umyśle, palącej obsesji, szalejących żywiołach, zmaganiu się ze schizofrenią oraz problemach z akceptacją społeczną i rodzinną. Prawdziwa historia człowieka żyjącego w izolacji, który w poszukiwaniu miłości i słońca wyrusza w niewiarygodną podróż dookoła świata.
Discover the story of the disappearance and return of the Polish Icarus, Mirek Lech. This is a tale about a great mind, a burning obsession, raging spirits, struggles with schizophrenia and problems with social and family acceptance. A true story of a man living in isolation who embarks on an incredible journey around the world in search of love and sunshine.
>>> Organizers