Wśród brytyjskich filmów krótkometrażowych nominowanych do nagrody BAFTA znajdziemy m.in. animowany horror o stanach lękowych, czarno-białą komedię polityczną i makabryczny musical. Duża rozpiętość stylistyczna i tematyczna, ale jeden wspólny mianownik – jakość.
BAFTA-nominated British short films include an animated horror film about anxiety, a black-and-white political comedy and a macabre musical. A wide range of styles and themes, but one common denominator – quality.
---
DO NOT FEED THE PIGEONS
reżyseria / directed by Antonin Niclass | 9 min | Wielka Brytania / UK 2021,
Zwycięzca BAFTA w kategorii Best British Short Animation 2022 / Winner BAFTA for Best British Short Animation 2022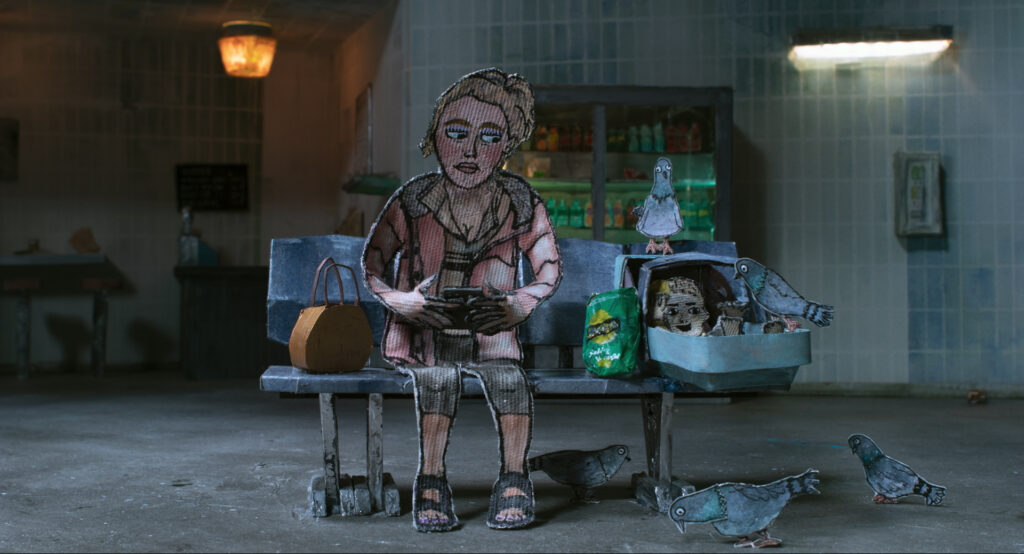 Grupa zmęczonych i samotnych podróżnych czeka na ostatni autokar.
W tym zimnym i przygnębiającym
miejscu tutejszym gołębiom udaje
się w jakiś sposób stworzyć magiczną więź.
A collection of tired and lonely travellers are waiting for the last coach. Somehow, in that cold and depressing place, the resident pigeons manage to create a magical connection.
THREE MEETINGS OF THE EXTRAORDINARY COMMITTEE
reżyseria / directed by Max Barron, Michael Woodward | 18 min | Wielka Brytania / UK 2021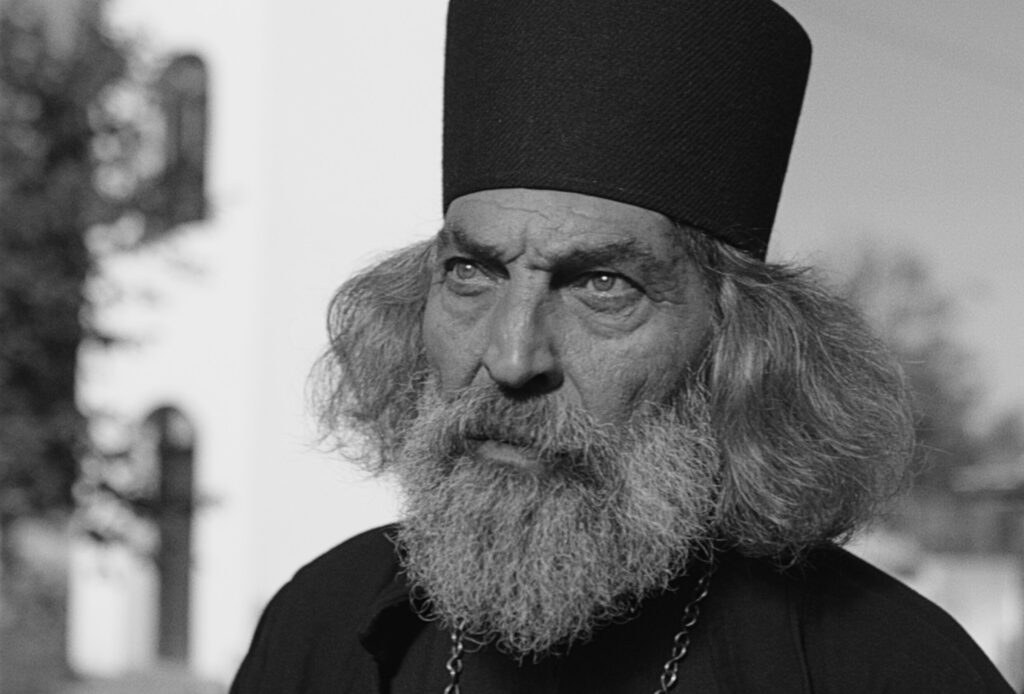 Kiedy mieszkańcy małej rolniczej wioski Dobre głosują na mityczne stworzenie, demokracja staje twarzą w twarz z rzeczywistością. Opowieść o przekonaniach i sile wiary, tęsknocie za lepszym życiem i o tym, o ile bardziej jest ono pociągające niż prozaiczna rzeczywistość. 
When the citizens of the small farming village of Dobre vote for a mythical creature, democracy comes face to face with reality: a story about belief and the power of faith, the longing for a better life, and how much more compelling this is than prosaic reality.
NIGHT OF THE LIVING DREAD
reżyseria / directed by Ida Melum | 11 min | Wielka Brytania / UK 2021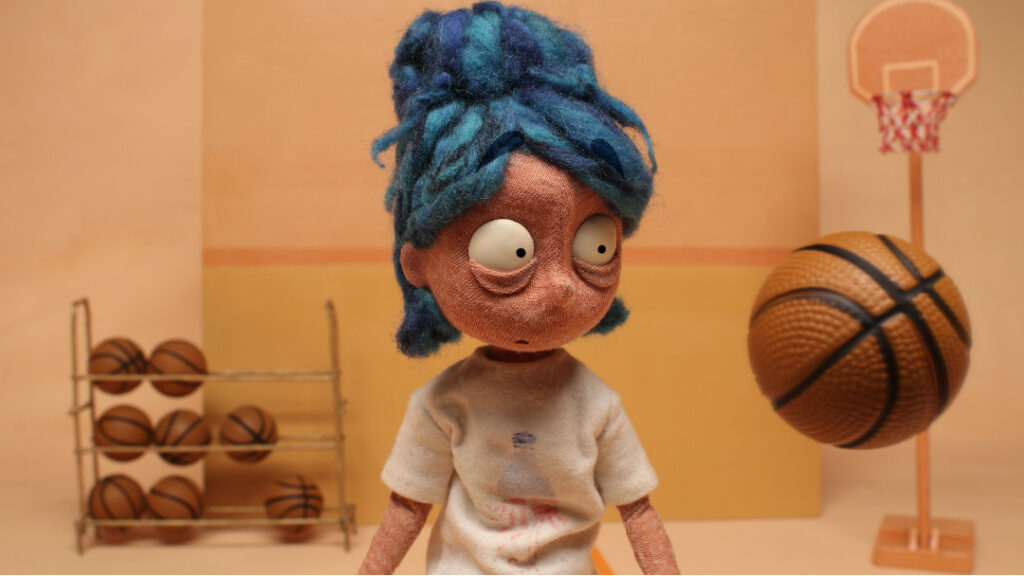 Kiedy przerwa w dostawie prądu burzy wieczorną rutynę Ruby, okazuje się, że nawiedzają ją niechciani goście. Jedynym sposobem na spokojny sen Ruby jest konfrontacja z nimi. 
When a power cut ruins Ruby's bedtime routine, she finds herself haunted by some unwanted visitors. The only way for Ruby to get a peaceful night of sleep is to confront her visitors. 
FEMME
reżyseria / directed by Sam H Freeman, Ng Choon Ping | 18 min | Wielka Brytania / UK 2021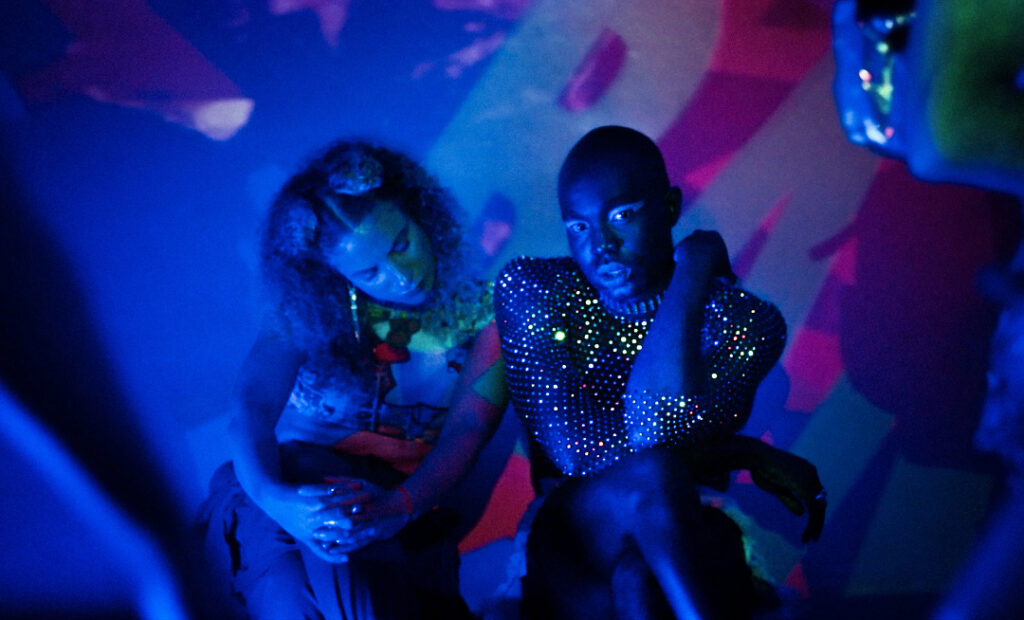 Jordan jest femme gejem – tę etykietę nosi z dumą. Ale za każdym razem, gdy wychodzi z domu ze szminką na ustach, przypomina sobie ostrzeżenie swojego
ojca: świat zawsze będzie niebezpiecznym miejscem dla
chłopca takiego jak on.
Jordan is a femme gay man – a label he wears proudly. But every time he steps out of the house with his lipstick on he remembers his dad's stark warning: the
world will always be a dangerous place for a boy like him.
STUFFED
reżyseria / directed by Theo Rhys | 19 min | Wielka Brytania / UK 2021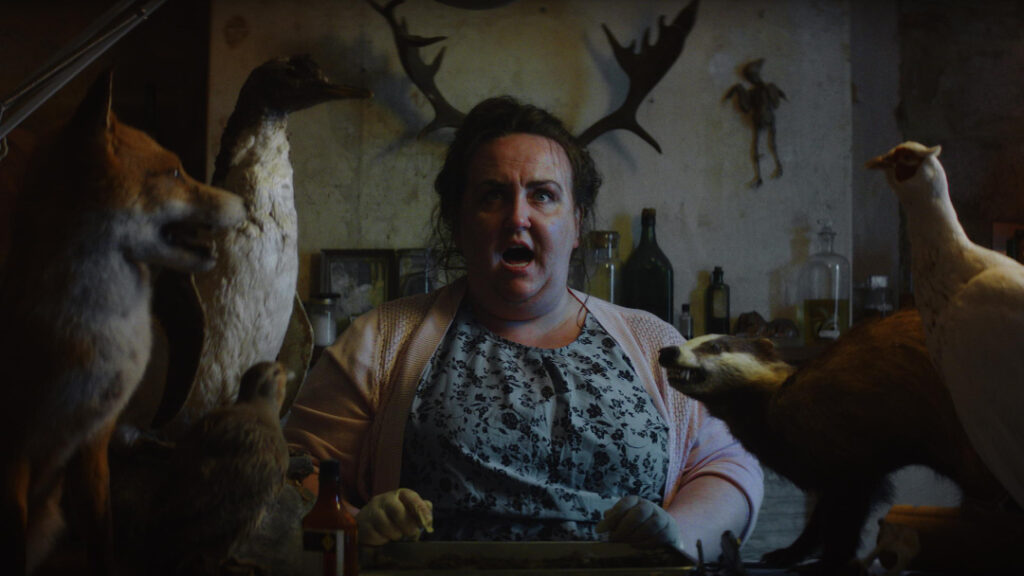 Musical o taksydermistce, która marzy o wypchaniu człowieka i o mężczyźnie, którego poznała przez internet, przerażonego starością na tyle, że zgłasza się na ochotnika, by zostać jej okazem. Nieoczekiwana romantyczna iskra między nimi komplikuje ich plany. 
A musical about a taxidermist who dreams of stuffing a human and the man she meets online, so afraid of ageing he volunteers to be her specimen. An unexpected romantic spark between them complicates their plans.
Partnerem programowym sekcji jest organizacja British Council.

>>> Organizers